Description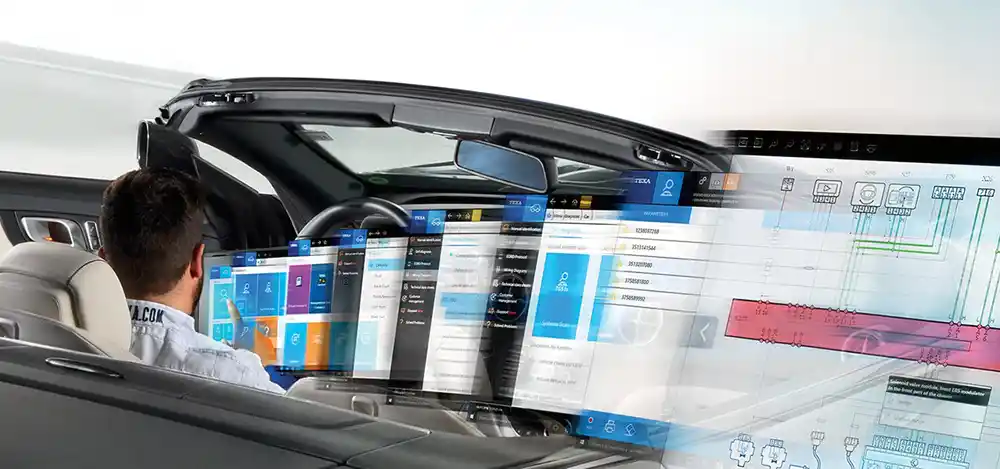 The TEXA IDC5 Car Software is one of the leading car diagnostic softwares on the market. The user experience on this software makes diagnostic work easy. This software leads to quicker diagnostic times and increased efficiency in the shop. This means that you can do more jobs, in less time, making you more money.
Get Help With Hardware Requirements
Do you have questions about the hardware requirements for this software? We can help you find a hardware solution or help you with the install on your device.
Key Features
TEXA IDC5 Car Software allows you to do more than just your standard car diagnostics. When you purchase this software you also get OEM functionality. This software allows you to perform manufacturer OEM passthru with the proper VCI configuration. A great addition to the IDC5 Car software is the IDC5 SuperCar software. This software also allows you to perform ADAS calibrations for most domestic vehicles.
Reliable & Efficient
Automatic scan of all the control units installed in a vehicle that can be diagnosed, fast in accessing the diagnostics and identifying the control units automatically. On completion of the scan, TGS3s immediately displays any errors, along with the relevant codes and descriptions, and allows you to read and clear them with a single click. You can also launch a self-diagnostic test on the selected system directly from the error detection screen.
What Vehicles Can I Use The TEXA IDC5 Car Software On?
With the IDC5 Car and IDC5 SuperCar Software you can work on anything from Ferrari's, Lexus, Chevrolet, all the way to Honda's and any other manufacturer you can think of. This software works on all major car manufacturers. 

We Have The Best Prices On TEXA IDC5 Car Software
We offer the best prices on the market for the TEXA IDC5 Car Software and other TEXA softwares. You won't beat the deals we can make. If you need this product customized to fit your exact needs, reach out to us. We would be happy to customize a solution just for you.